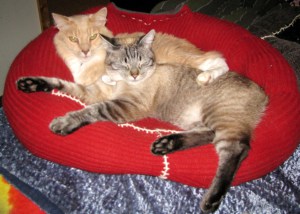 If you have sewing or knitting skills, we have some projects that we need some help with. Thrift stores and yard sales are great places to pick up fabric and yarn, but if you'd like us to provide that, please email or call. And let us know if you have any questions!
Mending
We always have a bag of beds and such that haven't survived either our washing machine or the mauling of little teeth and claws.
Kick Toys
Our felines love kick toys! These are made out of recycled fleece with an easy pattern.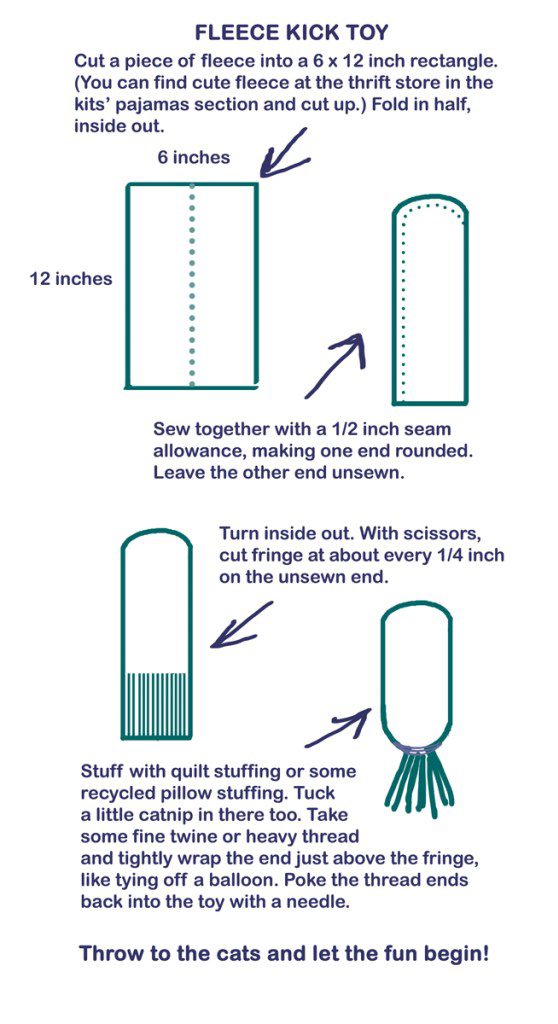 Huggy Beds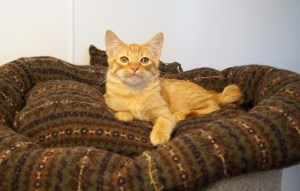 These are beds made from upcycled sweaters, very easy to make with no crafting experience needed. PLEASE NOTE: children's or small women's sweaters fit better in the colonies than larger sweaters do. You can download instructions here.
Felted Cat Bed
Here's a link to a bed that's knitted then felted. Our beds have to withstand washing in hot water and drying (though we try to hang them dry, it doesn't always happen), so these pre-shrunk beds should be perfect. We could probably do without the eyelash trim, since bored kitties might chew on that!