Deprecated
: Function get_magic_quotes_gpc() is deprecated in
/home2/happyca6/public_html/staging/wp-includes/formatting.php
on line
4387
Deprecated
: Function get_magic_quotes_gpc() is deprecated in
/home2/happyca6/public_html/staging/wp-includes/formatting.php
on line
4387
Deprecated
: Function get_magic_quotes_gpc() is deprecated in
/home2/happyca6/public_html/staging/wp-includes/formatting.php
on line
4387
Deprecated
: Function get_magic_quotes_gpc() is deprecated in
/home2/happyca6/public_html/staging/wp-includes/formatting.php
on line
4387
Deprecated
: Function get_magic_quotes_gpc() is deprecated in
/home2/happyca6/public_html/staging/wp-includes/formatting.php
on line
4387
Deprecated
: Function get_magic_quotes_gpc() is deprecated in
/home2/happyca6/public_html/staging/wp-includes/formatting.php
on line
4387
Deprecated
: Function get_magic_quotes_gpc() is deprecated in
/home2/happyca6/public_html/staging/wp-includes/formatting.php
on line
4387
Deprecated
: Function get_magic_quotes_gpc() is deprecated in
/home2/happyca6/public_html/staging/wp-includes/formatting.php
on line
4387
Deprecated
: Function get_magic_quotes_gpc() is deprecated in
/home2/happyca6/public_html/staging/wp-includes/formatting.php
on line
4387
Deprecated
: Function get_magic_quotes_gpc() is deprecated in
/home2/happyca6/public_html/staging/wp-includes/formatting.php
on line
4387
Deprecated
: Function get_magic_quotes_gpc() is deprecated in
/home2/happyca6/public_html/staging/wp-includes/formatting.php
on line
4387
Deprecated
: Function get_magic_quotes_gpc() is deprecated in
/home2/happyca6/public_html/staging/wp-includes/formatting.php
on line
4387
Deprecated
: Function get_magic_quotes_gpc() is deprecated in
/home2/happyca6/public_html/staging/wp-includes/formatting.php
on line
4387
Deprecated
: Function get_magic_quotes_gpc() is deprecated in
/home2/happyca6/public_html/staging/wp-includes/formatting.php
on line
4387
Deprecated
: Function get_magic_quotes_gpc() is deprecated in
/home2/happyca6/public_html/staging/wp-includes/formatting.php
on line
4387
Deprecated
: Function get_magic_quotes_gpc() is deprecated in
/home2/happyca6/public_html/staging/wp-includes/formatting.php
on line
4387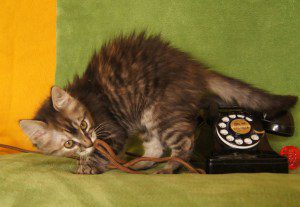 Happy Cats Haven
1412 S. 21st Street, Colorado Springs, CO 80904
(719) 362-4600
HOURS:
Thursday evenings, 5 – 8 p.m.
Friday and Saturday, 12 – 4 p.m.
Other hours by appointment: 719-362-4600
Or fill out the form below to schedule a visit!
DIRECTIONS:
We are located on Colorado Springs' Westside, just off Highway 24 heading West to Pikes Peak. Take Highway 24 West (exit 141 off I-25) and go to 21st Street. Turn south/left and go half a mile up the hill to the 21st Street Center. We're in a white block building with a blue roof. Look for the Happy Cats sign!
Do you need to find a new home for your cat?
If you are one of our adopters, fill out the form below immediately or call us at 719-362-4600. We always prioritize our kitties to help find them new homes. Our intake availability varies for other cats, depending on whether we have room at the haven, which depends on the number of adoptions the week before. Please call us at 719-362-4600 for more information. If you are planning ahead and can wait 3-6 months, we will probably be able to put your cat on our Waiting List and work you in. Please fill out the form below and ask us for a Surrender Application. We will get back to you within 48 hours during the week. If you don't hear back from us within that time, please call us at 719-362-4600 to make sure we received it.